You are very welcome to visit the exhibition of my photo series «Changing Landscapes» and «Behind the Glass» in Art House Zurich Gallery, Kanzleistrasse 93, Zurich.
The vernissage with apero is at 18.00 on 8th September, the artist's talk is at 19.00.
Another possibility to meet the author — 13th September 17.00 till 18.00.
The exhibition in open during two weeks 08 — 23 September 2023, Mon-Sat 11.00-17.00 (Sunday closed).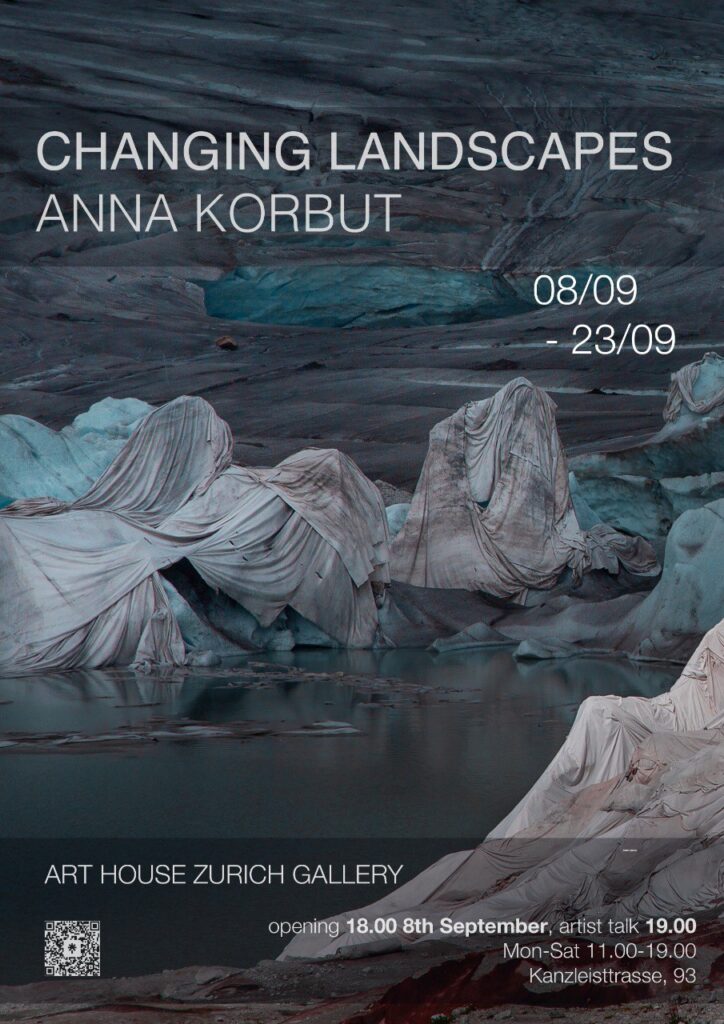 Embark on a visual odyssey that unites two captivating photographic series, unveiling the profound dialogue between human influence and the natural realm. The vision of the ecological problems through art
Step into a world where human intervention intertwines with nature's grandeur. «Changing Landscapes and Memories» captures the intricate dance between our actions and delicate ecosystems, spotlighting the narrative of melting glaciers. Witness dams rising as symbols of ingenuity and urgency, while fabrics caress raw ice, forming a visual narrative of transformation.
«Behind the Glass» offers a glimpse into the harmony and struggle of life within controlled environments. Plants press against misted glass, mirroring humanity's yearning for a better world. As leaves touch the surface, the very essence of interconnectedness is laid bare. This series is a testament to our shared responsibility. It echoes the call to shift our relationship with nature—a resonant chord in our journey to safeguard the planet.